The certified by Thailand Trust Mark (T Mark) 2022
---
26 September 2022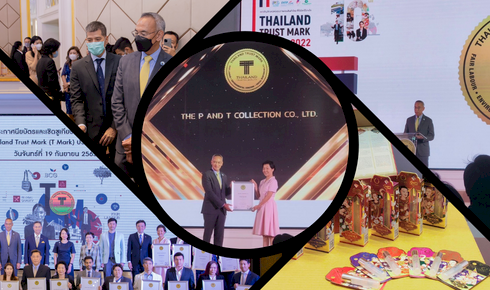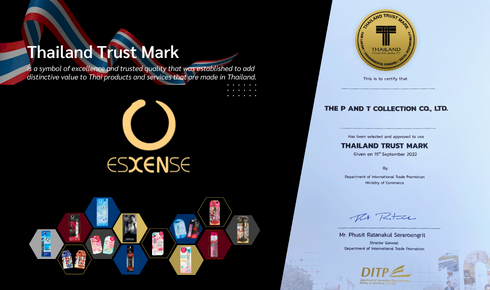 The one of Esxense's pride under The P and T Collection Company has been
certified by Thailand Trust Mark (T Mark) 2022.
Because whenever the customers seen the T symbol on which the product, The customer be assure that the product a world-class quality including social and environmental responsibility.

Please be trust the Esxense will not stop to developt the product to meet good standard.
"Esxense, We intend to choose the best choice for you"